FIDE Development Levels
Please find the FIDE Development Level list (1-5) here.
Federation Funding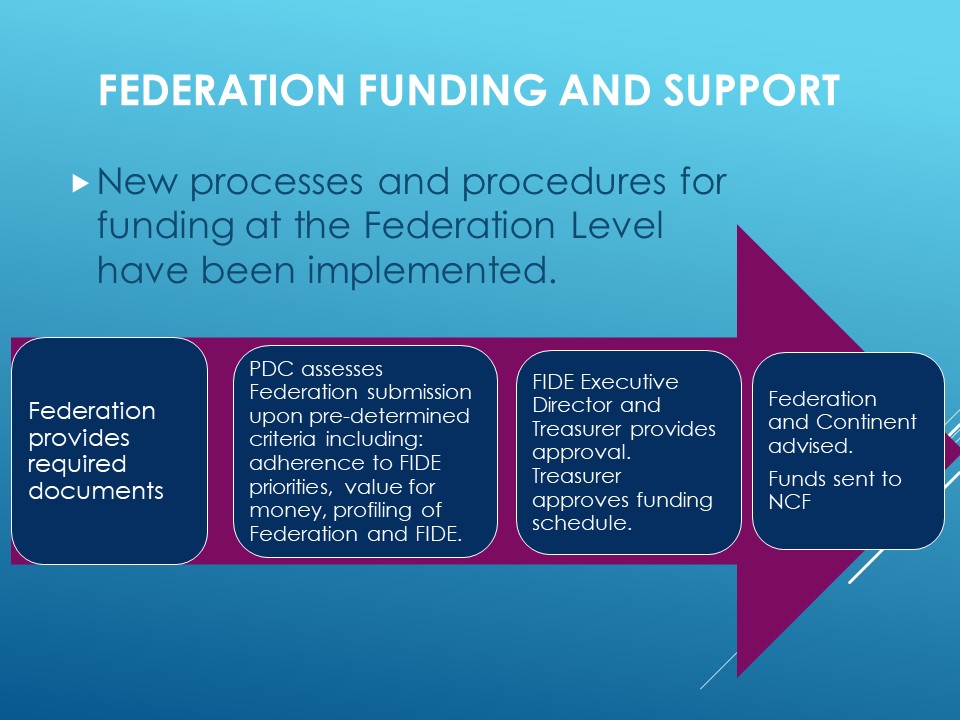 FUNDING APPLICATION PACKAGE
The documents to be completed and submitted for all federation funding applications are listed below. The instructions for the completion of the documents in the funding package can be found in the file: Instructions for Agreement and Appendices
To download the entire package, please click here: Federation Funding Package
You can click on each file below to open and download.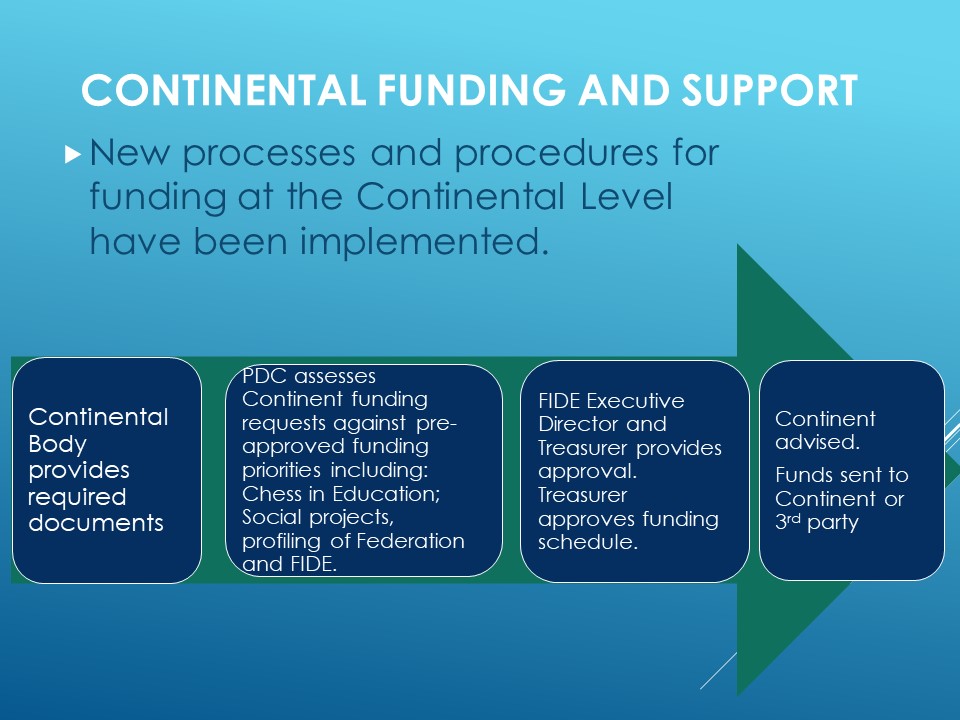 Affiliated Associations
FIDE_Affiliated organisation agreement
APPENDIX A-Association Funding Guidelines
APPENDIX B-Request for Funding
APPENDIX C-Association Key Performance Indicators