FIDE Trainer Seminar in Kabul, Afghanistan
Report by FST & IM Sami Khader
As part of its goal to spread and develop the game of chess across the globe, FIDE, in cooperation with the Asian Chess Federation and Afghanistan National Chess Federation, has successfully organized a FDE Trainer's Seminar in Kabul, Afghanistan during the period from 17th to 19th August 2019.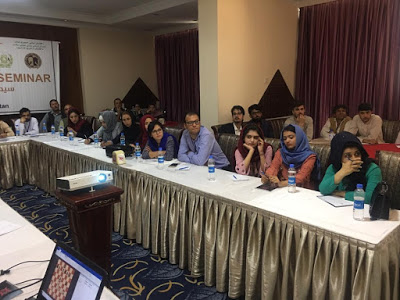 With 30 participants, the seminar was set to qualify and certify trainers with FIDE standards. The seminar took place in Kabul Start Hotel, District 10th, Kabul, Afghanistan.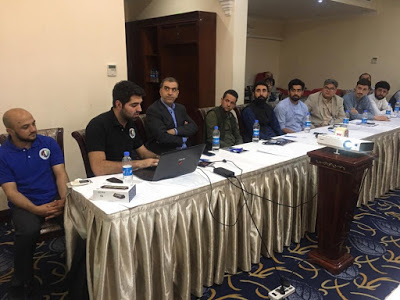 The lecturer was GM Amirreza Pourrazanali.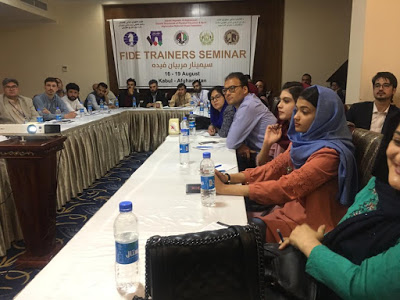 On behalf of the Afghanistan National Chess Federation, the organiser was Dr Mohibi, Abasin.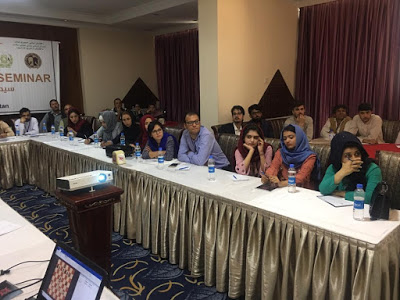 These events, despite the difficulties and circumstances of Afghanistan, showed how persistent FIDE is when it comes to reaching any member of the one big family. "GENS UNA SUMUS"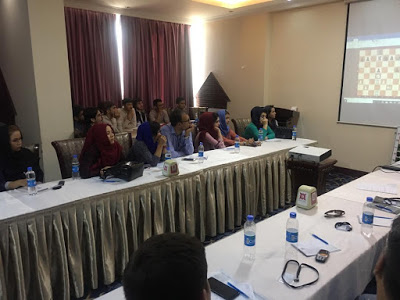 Results Table
No.
FIDE ID
Surname, Name
Country
Title
Proposed
1
11702095
Hamraee, Kobra
AFG
DI
2
11700742
Hamrah, Leeda
AFG
DI
3
11702168
Anwar Baharestani, Mohammad hamauoon
AFG
DI
4
11702320
Sharifi, Naser
AFG
DI
5
11701277
Quraishi, Obaidullah
AFG
DI
6
11702117
Siddiqi, Abdulsami
AFG
DI
7
11702354
Ansari, Shahbano
AFG
DI
8
11701749
Shamsul Haq Durani
AFG
DI
9
11702370
Haidari, Somaya
AFG
DI
10
11700130
Ahmad, Wais
AFG
DI
11
11702222
Habibi, Ahmad wali
AFG
DI
12
11702400
Razawi, S.Ahmad Fahim
AFG
DI
13
11702362
Ansari, Momena
AFG
DI
14
11701153
Sarbaan
AFG
DI
15
11702389
Qasimi, Zahra
AFG
DI
16
11702311
Hossaini, Sayed hosain
AFG
DI
17
11702192
Baharustani, fazelullah
AFG
DI
18
11702397
Asadi, Allah dad
AFG
DI
19
11701889
Faqiri, Sayad Abdul hadi
AFG
DI
20
11701951
Nesar, Abdul Musawer
AFG
DI
21
11702206
Ashan, Abdul Rafee
AFG
DI
22
11702028
Qaderi, Abdul star
AFG
DI
23
11700459
Satar, Abdul
AFG
DI
24
11702214
Farooq, fatrat
AFG
DI
25
11702230
Mohammadi, Hamed
AFG
DI
26
11701412
Kamal, Mohammad Haroon
AFG
DI
27
11701560
Monawary, Parwiz
AfG
NI
28
11700467
Abdul Khaliq wais
AFG
NI
29
11701137
Sulaiman, Ahmad Ashrafi
AFG
NI
30
11700599
Farazi, Khaiber
AFG
FI