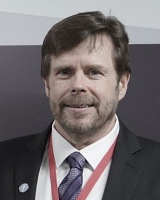 Hal Bond is currently a member of the FIDE Planning and Development Commission. He also served as a Councillor for the former Development Commission from 2009.
Hal is the current Delegate for the Chess Federation of Canada and has also served as its Executive Director and President. He is also the President of Zone 2.2.

Hal has extensive experience in organising chess events in Canada, which he has done since 1982. He also is an International Arbiter (2005), International Organiser (2005 ), FIDE Lecturer and FIDE Instructor (2016).

Hal brings his wealth of experience to the PDC to assist in developing programmes that will contribute to the sustainability of FIDE and its members.