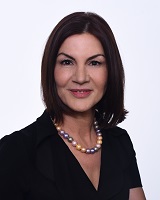 Ms. Pilinçi has been serving as Secretary General of the Albanian Chess Federation (ACF) since 2010.

During her tenure with ACF, she worked hard to improve the ACF's management and the quality of national and international chess activities, through close collaboration with the ACF's Board, FIDE and ECU. As a passionate educator, she has been actively working to introduce chess in school as an educational tool at middle and high school level, contributing to encouraging young people to join chess.

Ms. Pilinçi is a FIDE International Organizer. Her contribution to the Albanian chess development was recognized in her being member in the Women's Commission of ECU since 2014. She appreciates her presence in the Fide PDC commission as an opportunity for further experience, contribution and engagement, following Fide's policies.

Ms. Pilinçi studied physical education and sport at university level. She also holds a M.Sc. in Physical Education & Sports and an M.A. in Sports Management. She worked as a physical education teacher for several years being also involved in various sports associations, before joining the Albanian Olympic Committee (NOC Albania), as a member in vote and later being elected on its Executive Board for ten years now.
She speaks Italian, French and English.