PDC SUMMARY OF THE YEAR 2021
PDC closed the year with three important activities for the team.
On the 6th and 7th December, 2021 Team PDC held its team meeting in a hybrid format, concurrent with the World Championship Match that took place in Dubai. The Chair of the Commission, Sonja Johnson, the Continental Councilors Tshepiso Lopang (Africa), Fidel Gonzalez Chirinos (America), Theodoros Tsorbatzoglou (Europe), and Irine Sukandar (Asia), members Hal Bond, Majlinda Pilinci, Emmanuel Mwaka, Danara Shovunova and PDC Secretary, Carolina Munoz-Solis attended. We also had the honour of Dana Reizniece-Ozola (FIDE Managing Director), Victor Bologan (FIDE Executive Director) and Lukasz Turlej (FIDE Vice President), being present at the meeting.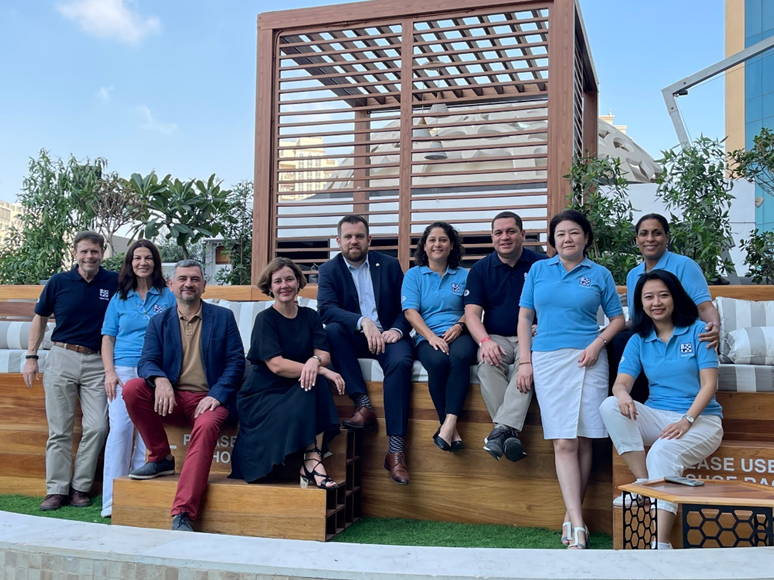 After the PDC Chair`s 2019-2021 Overview, the team analysed the work of the Commission, answered questions like: What we do well? What can be improved? Where do we see the federations, Continents, FIDE? What is Team PDC's vision for 2022 and beyond? Goals and objectives, Focus areas, and so on. Also, the team reviewed initiatives and projects including: Development Levels; Promotion of PDC Activities; Funding activities, Sponsorship toolki,; Rating/Title Events, Funding Application, Federation Data, Chess Administrator handbook, Courses, Fed Forum and KPIs.
On the 20th December 2021, as part as FIDE Congress, PDC had its meeting where it delivered its annual report. Mrs Sonja Johnson, PDC Chair, explained about the Development Fund 2021 for Federations, Continents, Affiliated Associations and Commissions; Fed Forum concluding remarks; Building Capacity project, and the status of PDC Initiatives 2021- 2022.
The link of meeting's recording can be found here: https://youtu.be/6y8Q7f2vuvg
               Finally, on 26th December 202, the Zonal Council meeting 2021 took place. Sonja Johnson, PDC Chair, explained the different processes of the commission related to funding: for Federations, Continents, Commissions and affiliated Associations. Also she talked about Fed Forum observations; Engagement of the federations, continents, zones and Commissions; and Capacity Building-Chess Administrator programme.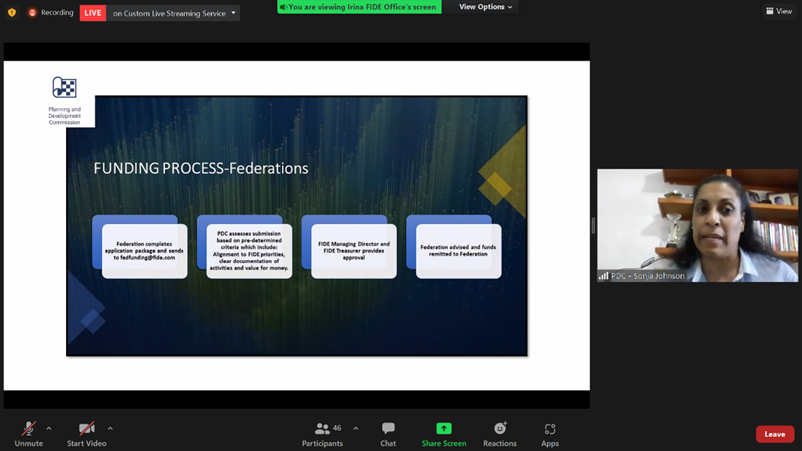 The link of meeting's recording can be found here: https://youtu.be/uOatloiknuA